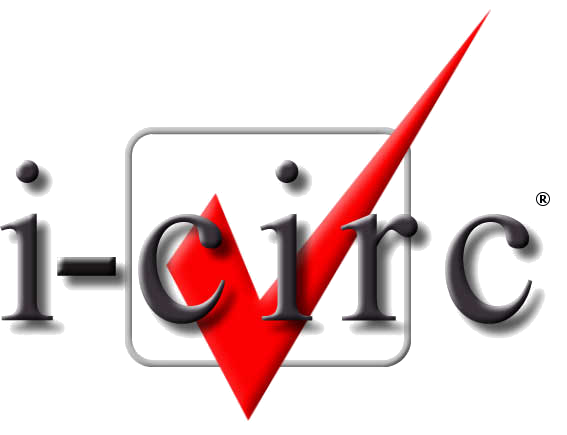 Self-Checkout Products
Barcode Systems
Rugged POS design utilizing linear imager scanner.
Scan printed barcodes, including stored barcodes from smart phone app.
For use in libraries using RF security or non-security environments.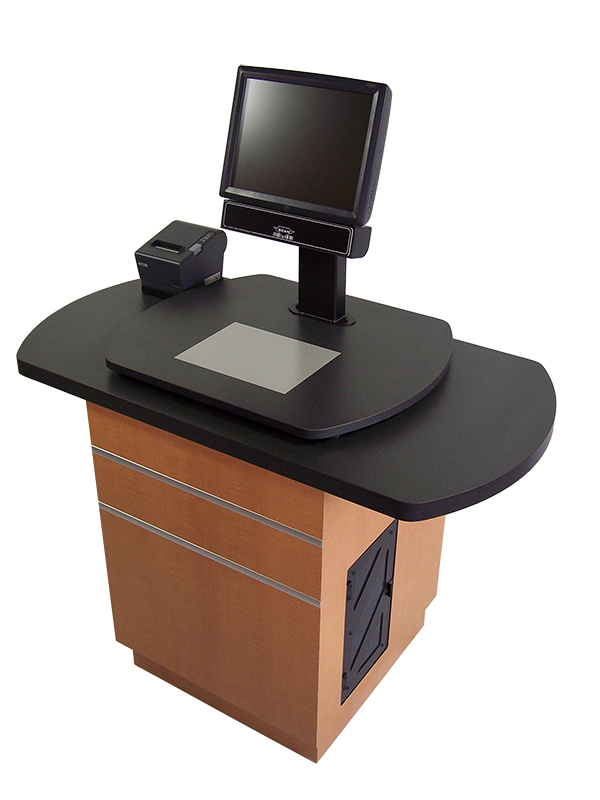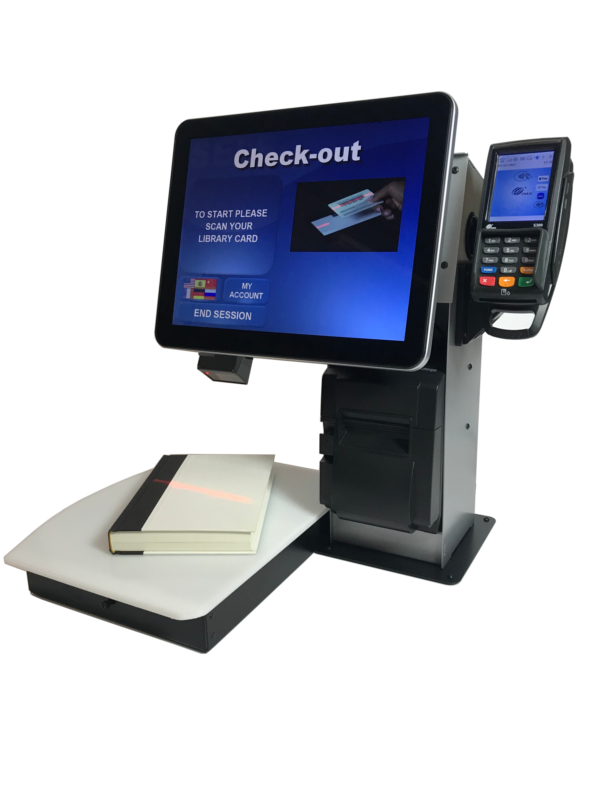 EM (Electromagnetic) Systems
V-Coil design with optic sensors ensuring proper desensitizing of items checked out, thus eliminating false gate alarms.
Utilizes industrial long-range laser scanner.
Scan, checkout, and desensitize in one step.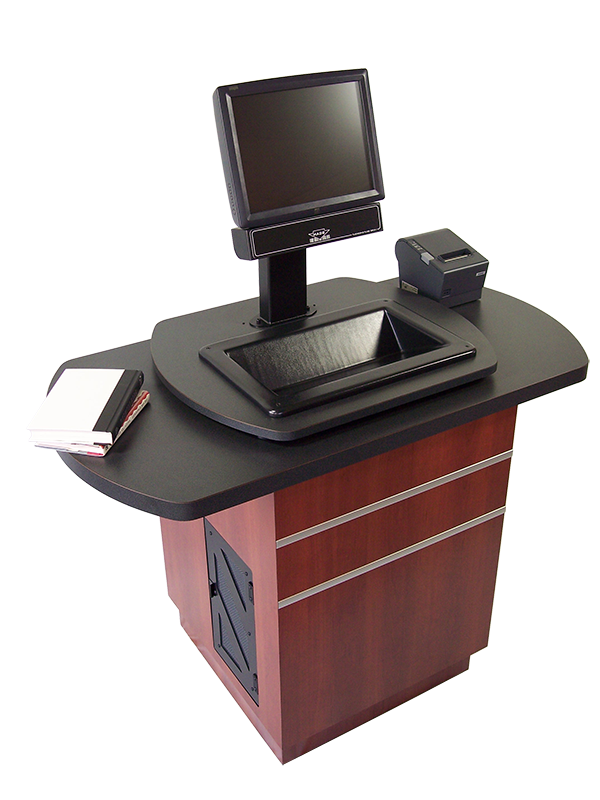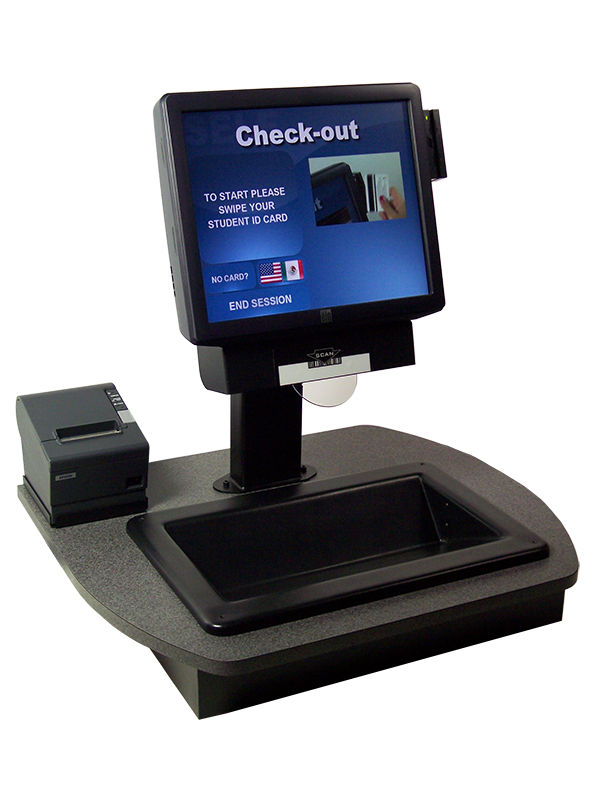 RFID Systems
Read/write ISO-28560-2 and ISO-15693 tags.
Read/write any thrid party vendor ISO tags simultaneously. Great for interlibrary loans.
Compatible with any new or existing RFID installation.
Full Hybrid operation. Barcode scanner turns "on" if item's RFID tag is not present. This allows patron to scan printed barcode if item is without RFID tag.