Mypromo-receipt provides you the marketing tool to promote:
Upcoming Events
Workshops & Programs
Special Offers
Important Dates & Reminders
Etc.
Easily transform your checkout receipt into an eye-catching promotional receipt in minutes! This means always delivering fresh content to your patrons.
Designed with simplicity in mind, easily add custom text and images with a few clicks. Your new tailored promotional transaction receipt is now ready to be printed from all of your circulation and self-checkout stations!
Have multiple library branches? No problem!
Your custom promo-receipt is also ready to be used by all of your branches, located anywhere! Alternatively, create branch specific promo-receipts right from your workstation. Unleash your creativity with total flexibility!
Go from that...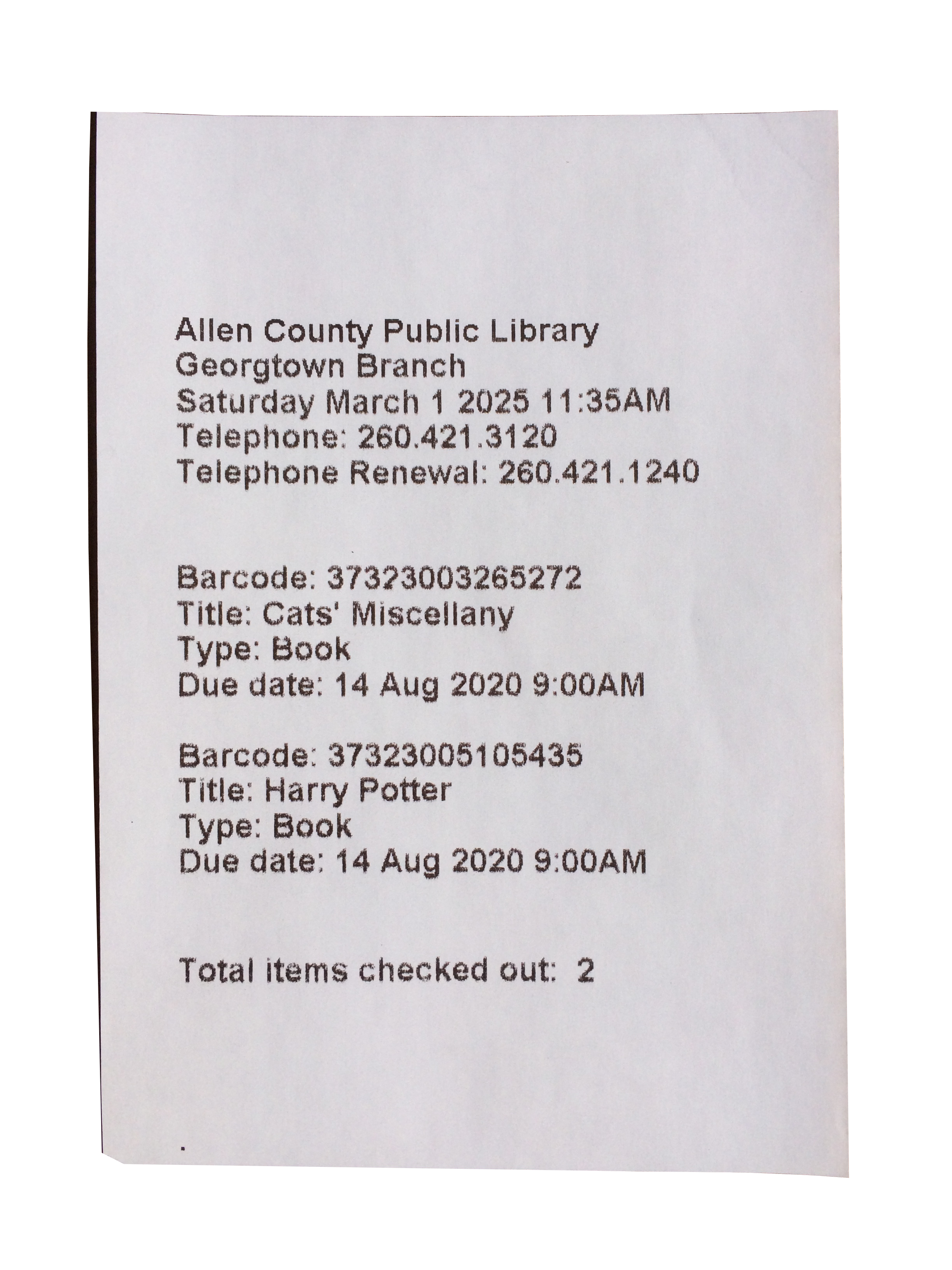 To THIS!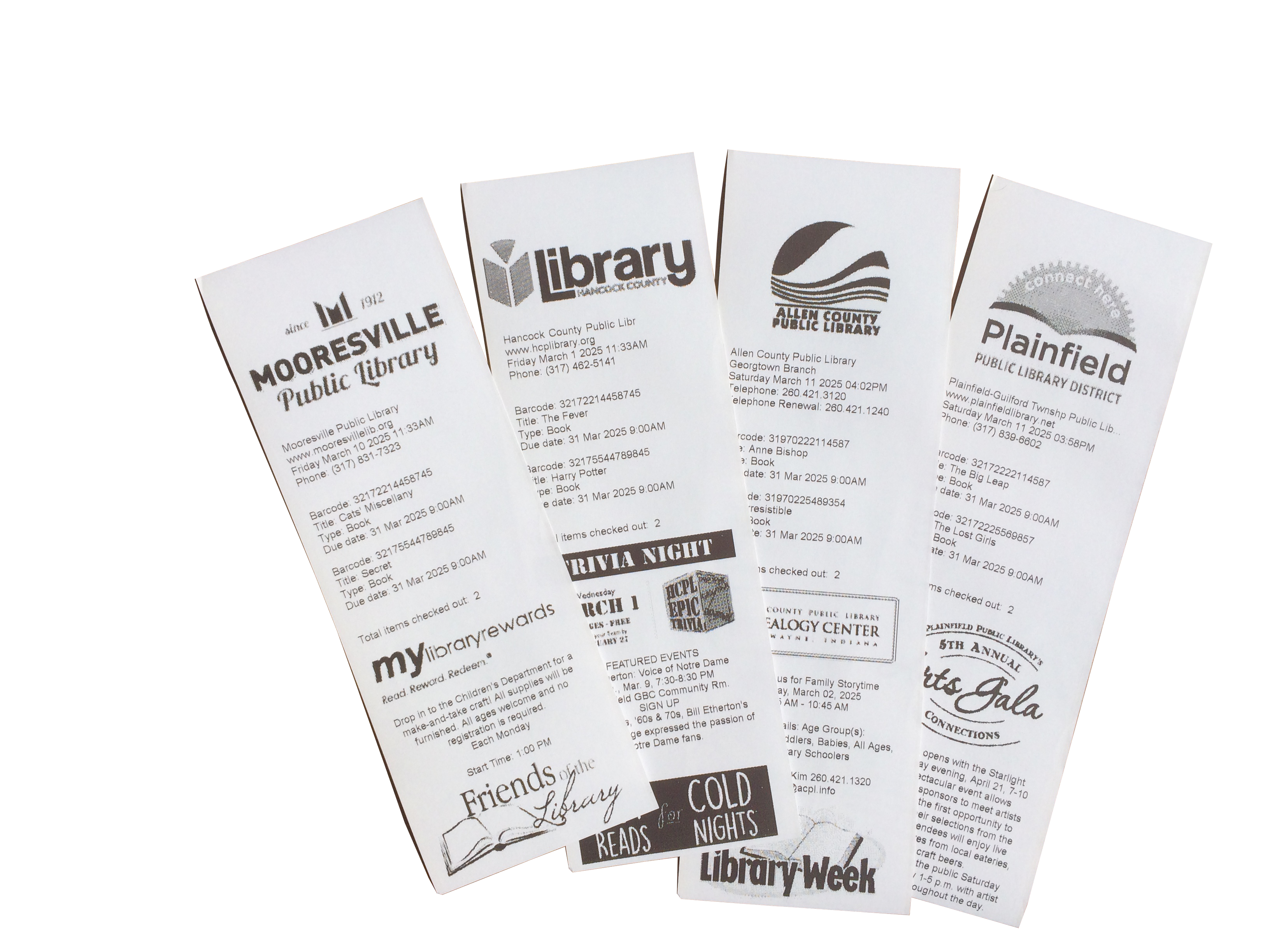 Hand your patrons a reason to come back again and again!
Cost Savings
Remind patrons the value your library provides.
---
Content Delivery
Patron is detected as an Adult, YA, or JUV, so user can receive a relevant promotion.
---