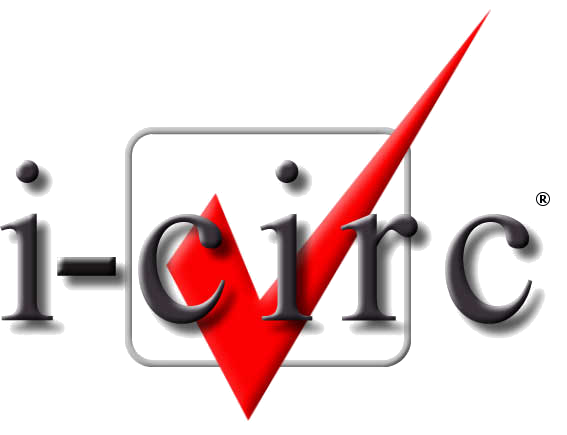 Features
Standard Features
User-friendly Interface
Text/voice/video instruction easily guides the patron through the checkout process.
Remote Management
Allows for easy configuration changes.
Report Generation
Automated monthly statistical reports.
Pop-up Notification
Sends kiosk status and patron alert messages to any circulation workstation.
Languages
English and Spanish standard. Additional (optional) languages are available.
Attractive Cabinet Design
Custom crafted in your choice of laminate colors. All models available in table top or free-standing kiosk.
Rugged POS design
Utilizing fixed-mounted components.
ADA Standards
Designed and dimensioned to meet the ADA Standard (Americans with Disabilities) act of 1990.
Fee Payment Options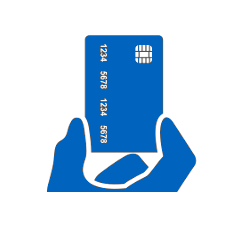 Card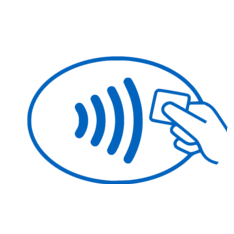 Scan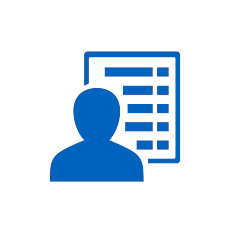 On Account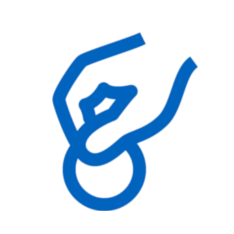 Coin
---
Provide your patrons the convenience of multiple payment options that also meet the library's needs. Our PCI certified EMV credit card solution uses Guardian EncryptionSM, offering library systems a secure method for accepting payment types, including magnetic stripe, EMV and NFC contactless payments, and most major mobile wallets.
Other payment options, including coin/bill and "pay by account", can also be configured to work in any combination.
Patron may select a partial payment, which gets them under the library's fine threshold in order to continue their checkout session.
Management Tools
Easily customize your receipt message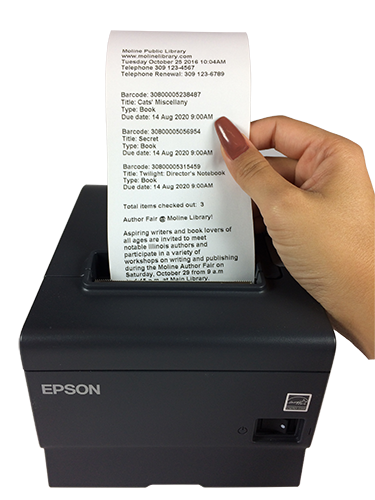 Keep your patrons informed about upcoming events or other current content. "One-click" will update your new receipt message to all i-circ® self-checkout units.
Receive monthly statistics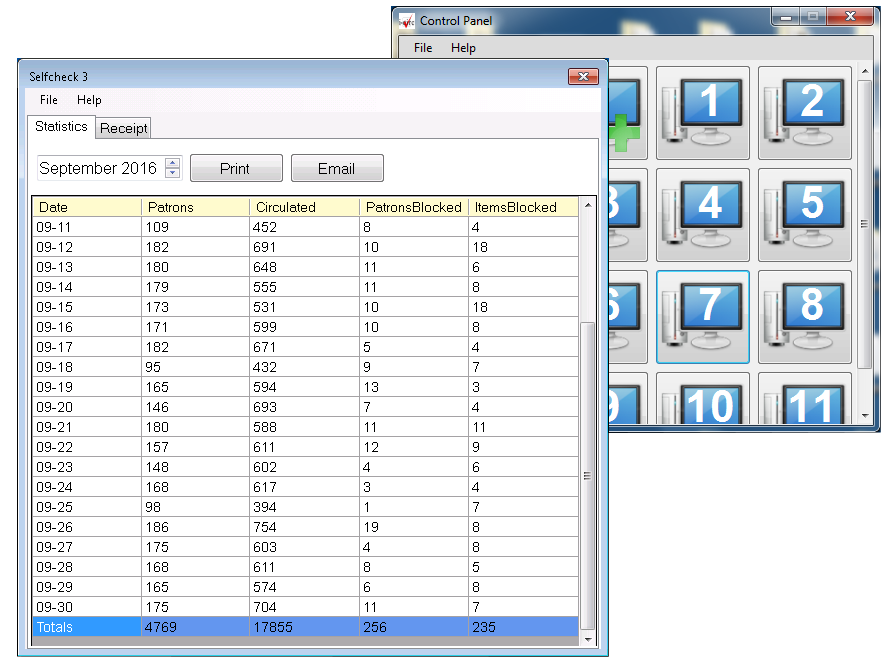 Receive monthly statistics automatically via email, or anytime using the i-circ® Control Panel. Simply click on any unit number, and you are connected.